[January 2017] Writing a blog on GIN is a tricky endeavour. OriGINal thought and content are even harder. There are some amazing Gin blogs already well established and if I am honest, I would not even consider myself in the same league. With my blog, I am aiming to share my journey and musings with Gin being the heart of the process. With the rare exception, I intend not to "review" gins. If I find a Gin I enjoy, I will share. For me, as mentioned previously, it is about the process.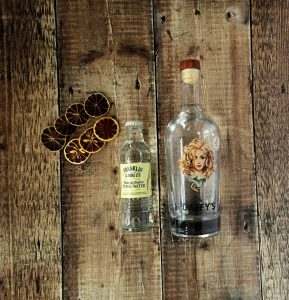 Over the last couple of weekends, I have been experimenting more with cocktails. Nothing complicated, just with ingredients I already had. Negroni, Martini, French 75, Clover Club, a bastard Negroni were all tried, tweaked and enjoyed. I thoroughly enjoy building the cocktail, reading about the history, the various versions, methods and opinions, picking one that will match my ability and ingredients or bastardising to fit what I have on the shelf. I shall continue to expand my cocktail repertoire – I may even try cocktails that do not include Gin but let's not get ahead of ourselves.
However, I will not ignore the humble Gin and Tonic. Playing with the two base ingredients and matching with a garnish to deliver a subtly different experience each and every time is something I am truly passionate about. I like a good pint of beer, the traditional British real ale. I love a good glass of wine. Especially with friends and great food. I am partial to a quality Malt. A vintage Port and cheese take some beating. But if I am left on that desert island and can only have one drink, it shall be the fantastic G&T.