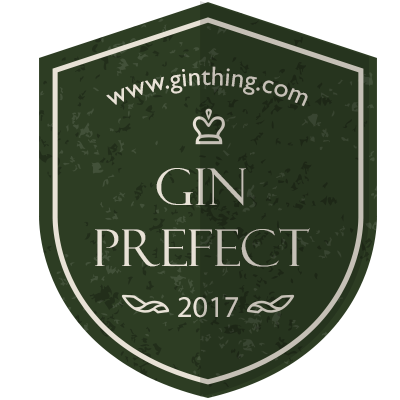 [March 2017]
Last weekend the lovely
Mrs GinThing
got some "me time" with some friends and went up to Scotland for a little R&R. As is my want, I retreated to my local pub under the guise of a dog walk.
Whilst propping up the bar with my faithful hound at my feet, I was asked to recommend a Gin to a crowd of twenty somethings. They were already well on their way to a hangover. I suggested
Opihr
. Warned them it was a little spicy. They duly ordered. It was so rejected.
"It tastes like curry!"
And they followed that with a few choice expletives.  I felt like my Gin prefect badge was taken away. Demoted in an instant.
Of course, they were three sheets to the wind and Ophir is a little contemporary but it did make me feel a little less Gin enthusiastic for a moment or two. Maybe I shall hide my prefect badge for a while before it make an appearance again? Or perhaps I should know my audience first.
It did make me laugh though. Especially as they went straight into the Jägermeister after the Gin.
Every day is a school day.
Chin-Chin